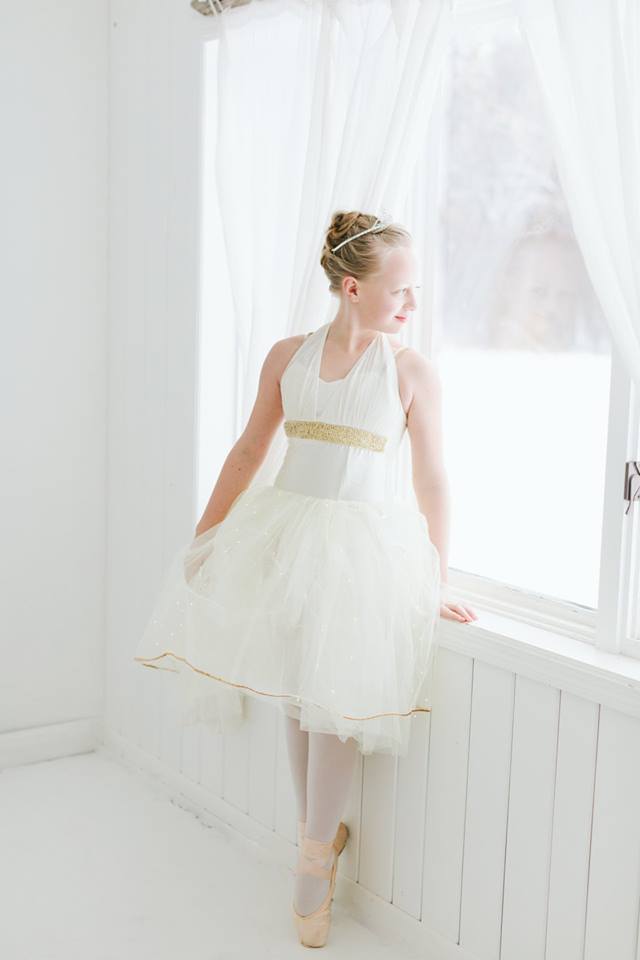 Our mission is to "engage, explore, and encourage the performing arts."
"In His Steps Ballet & Performing Arts Company" is a non-profit 501(c)(3) organization that was officially established in 2002. Lisa McKinnis has a vision for bringing education in the arts primary through dance and music. Classical ballet is our primary teaching tool for technique training. Proper ballet technique transfers to all other dance art forms. We also have students who participate in ballet to improve martial arts and sports.

In His Steps Ballet has developed the first regional performing arts company for the Isanti County - Cambridge area specifically for the purpose of providing training to students of all ages. We reach students from the many surrounding East Central Minnesota communities as well.


We offer training in drama, music, art, fitness, and a wide variety of dance for individuals of all ages interested in becoming part of the performing arts community.

We collaborate with individual instructors in the training we offer. We are also collaborative in that we reach beyond the student body of In His Steps Ballet to include performing artists from other communities and studios. One example has been our ability to offer our community the opportunity to enjoy the performing arts through our mini-series events. Perhaps you have already been blessed by one of these events.
IN HIS STEPS BALLET & performing arts company
IS PLEASED TO ANNOUNCE THAT IT WILL DEBUT A NEW, ORIGINAL BALLET
"Luminous Splendor: tHE INNER BEAUTY"
fRIDAY, JUNE 21ST & SATURDAY, JUNE 22Nd

Luminous Splendor is the third and final installment of the three-part ballet, The Inner Beauty, produced by In His Steps Ballet & performing arts company. The first chapter, Reflective Transparency, debuted in 2016; "Our Volitant Province" debuted in 2018; and now "Luminous Splendor is a continuation of the ballet's overarching theme of discovering one's own inner beauty," said Lisa McKinnis, Executive and Artistic Director of In His Steps. "In the second chapter, the characters summoned the power of flight and in doing so find freedom, healing, empowerment, and enlightenment," McKinnis said. "In the third chapter, the characters now struggle between reality and fantasy, learning to navigate the unseen, yet real, powers that attempt to influence, distract, or derail them from utilizing their inner beauty to bring light into the darkness." Themes within the finale include wrestling with mental illness, emotional turmoil, combating hatred. All of which is over come by the power of the joined forces of Inner Beauty that brings about Luminous Splendor.
Luminous Splendor features original choreography by McKinnis and the students of In His Steps, as well as original musical compositions by Kathryn and Andy Karg of 2gether Productions, LLC. In His Steps in its finale will bring live music to the stage again in collaboration with Paul Imholte.
What you will find unique about our regional ballet company is its ability to incorporate a wide variety of genres of music. Our dancers interpret alternative musical pieces from Twenty One Pilots and Imagine Dragons, pop music pieces by Avril Lavigne and Camilia Cabello; instrumental creations of Derek Fiechter, various Christian and gospel music of King & Country and Bethel music, not to mention the interesting twist of indie rock by House of Waters and similar sounds by Paul Imholte, one of the featured local artists.
In His Steps Ballet & performing arts company is a 501(c)(3) non-profit organization located in Cambridge that serves local youth through multidisciplinary instruction in the performing arts.
"This activity is made possible by the voters of Minnesota through a grant from the East Central Regional Arts Council, thanks to a legislative appropriation form the arts and cultural heritage fund."
In His Steps is a non-profit school where the students come first, and donations are needed. Donations are used for scholarships that help low income students attend classes, as well as provide private lessons for merit based scholarships. Donations also help keep cost to families down by providing costumes for performances.